Treatment of Benign Prostate Hyperplasia
Over 95% success rate in treating BPH
Over 2,500 patients treated with benign prostate hyperplasia
A team of specialists in prostate pathologies

José Santos Dias explains the treatment for benign prostate hyperplasia
What does the Treatment for Benign Prostate Hyperplasia Involve?
Various treatments are available to help patients with benign prostate hyperplasia (HBP).
An enlarged prostate does not always need therapeutic treatment.
In some cases, the "treatment" only involves surveillance of the disease. Men with few or no symptoms, whose well-being is not significantly affected, usually follow this course of action. However, this accounts for only a small percentage of cases.
Most BPH patients need:
Pharmacological treatment when symptoms are moderate (or severe);
Minimally invasive surgery or treatments in moderate or severe cases with symptoms that disturb the patient's quality of life.
If untreated, the disease may lead to severe complications, such as kidney failure or urinary retention.
Medical therapy involves various medicines with different effects which must be adapted to each patient and case.
In the case of surgical or minimally invasive techniques, various innovative, highly effective and minimally invasive techniques to treat BPH have started to be used in recent years in addition to already well-known conventional operations.
What are the Treatments for Benign Prostate Hyperplasia?
The treatment chosen varies in accordance with the patient's symptoms and the intensity of symptoms presented.
Clinical history and the results of complementary tests determine the best procedure and measures to be implemented.
Surveillance is particularly advised for the following patients:
Young people with small prostates or slight symptoms and almost normal flow of urine;
Patients without complications or symptoms;
Patients whose symptoms have little effect on their quality of life.
Surveillance does not however signify that measures related to a change in habits and behaviours should not be taken or that drugs intended to lessen the symptoms and enhance well-being should not be administered. Medical treatment should be administered in all symptomatic cases, as drugs help to manage the symptoms better.
For moderate and severe cases, or when medication does not achieve the desired effects, other forms of treatment – more or less invasive – are used.
Where urinary issues exist that openly interfere with a patient's quality of life and do not improve with medical therapy, these techniques are necessary.
Innovative treatment for Benign Prostatic Hyperplasia
The Instituto da Próstata is one of the first clinics in Portugal to provide the new Rezum procedure to treat BPH. The method is more effective, less aggressive and does not require hospitalisation.
What is the Post-Treatment Patient Care?
In patients with light symptoms, intervalled monitoring, i.e., regular follow-up, usually at yearly intervals, is necessary for the early checking of the worsening of symptoms.
Patients with more serious symptoms undergoing medical therapy may need assessments at shorter intervals.
Patients subject to minimally invasive procedures or surgery must be assessed immediately after the operation every day until being discharged from hospital.
A consultation must be held in the first 15-30 days after surgery/treatment.
From that point onwards, these patients must have at least one annual check with a DRE and a PSA test to check for prostate cancer.
Want to know more about the treatments for BPH?
It is possible to treat urinary issues by modifying habits and behaviours. In more severe cases, there is a range of therapeutic options that offer good results and minimal complications. At the Instituto da Próstata, patients are duly informed about the various therapeutic possibilities and provided with follow-up during the entire treatment process.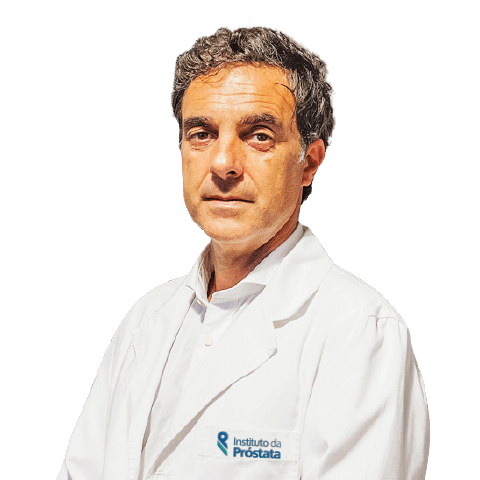 Dr. José Santos Dias
Clinical Director of the Instituto da Próstata
Bacherlor's Degree from the Faculty of Medicine at the University of Lisbon
Specialist in Urology
Fellow of the European Board of Urology
Autor dos livros "Tudo o que sempre quis saber Sobre Próstata", "Urologia fundamental na Prática Clínica", "Urologia em 10 minutos","Casos Clínicos de Urologia" e "Protocolos de Urgência em Urologia"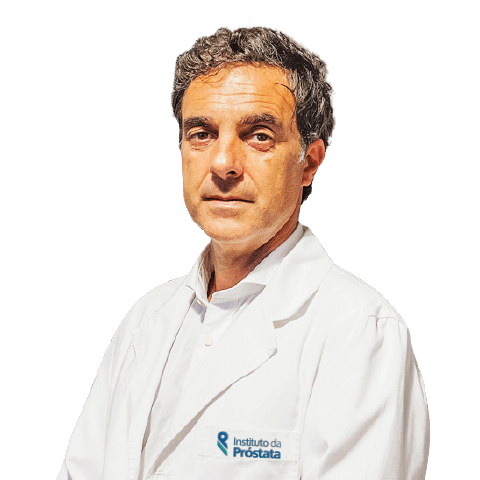 FAQs about Benign Prostate Hyperplasia
What are the consequences of not treating BPH?
What care should a patient with urinary issues caused by BPH receive?
What is the most suitable treatment for BPH?
Is pharmacological treatment for BPH possible?
What types of surgery exist to treat BPH?