International patients or outside Lisbon
We provide care and treatment for patients living outside Lisbon or Portugal. The medical team at Instituto da Próstata is available to reconcile and speed up your consultations, exams and treatments.
Who is it intended for?
At the Instituto da Próstata, our aim is to provide all of our patients with access to the most modern and effective treatment techniques for prostate pathologies, even if they are outside Lisbon.
We provide support to:
Portuguese residents living outside Lisbon

Portuguese residents living outside Portugal

Foreigners living inside and outside Portugal
Our medical team can hold consultations and detail clinical procedures in the following languages: Portuguese, English, French and Spanish.
How does it work?
All patients can benefit from the same methodology, anywhere in the country or the world.
To this end, at the Instituto da Próstata we provide online consultations, through our own video call platform.
Besides the online consultation by video call, you can count on our accompaniment for exams and surgeries, should they be necessary. At patients' request, we provide local logistical support in booking transport/transfers, hotel reservations and others. We coordinate travel with the scheduling of exams, consultations and surgeries.
The goal of the Instituto da Próstata is to support our patients in every way possible, so that they can focus solely on improving their wellbeing.
What do we offer our patients living outside Lisbon/Portugal?
Online Consultation
Our specialist doctors provide teleconsultations through a platform that allows you to make a video call, so that you can have personalised monitoring from day one.
Necessary Exams
During the assessment, the necessary exams are defined to clarify the clinical situation and/or to prepare for surgeries or other procedures. These exams can be performed where the patient resides or after arriving in Lisbon.
Pre-Treatment Consultation
Patients generally arrive in Lisbon on the day of the treatment or the day before. If necessary, a new assessment is made at this time by the medical team.
Treatment
The treatments will be conducted at the Instituto da Próstata or by our doctors at one of our partner institutions (e.g., when surgery is required).
Post-treatment
The duration of the patient's stay in Lisbon varies depending on the procedure performed. They may be able to return home on the same day or several days after the procedure. After that, follow-up care is provided via online consultation.
Requested Exams
Information about requested exams will be sent to patients by email, so that there can be no doubt about which are required, as well as the respective necessary preparations and care.
The patient may therefore undergo the exams in their own place or country of residence for greater convenience and either travel to Lisbon with the results or send them to us by email. A second consultation by phone will be held if necessary to clarify the patient's situation and/or any doubts they may have.
If the exams requested are in preparation for a procedure or surgery (and therefore a second consultation is not needed), the consultation/procedure/surgery will be booked before the patient travels to Lisbon and either for the day they arrive or the day immediately following, to reduce their stay in Portugal/Lisbon.
In some cases, if for some reason it is not possible or desirable to undergo the necessary exams in the patient's country or place of origin, we will book them for their day of arrival or the day after at the Institute or at one of our partners (if not held at the Institute).
Want to know more about our services?
The Instituto da Próstata has a multidisciplinary team of medical specialists who will provide patients with every care to ensure their experience is as easy and simple as possible.
Concierge Service
Patients may prefer to book their travel and accommodate themselves.
However, they can also request our support and expertise at no cost to reconcile, adapt and streamline:
Bookings for exams, consultations, procedures and surgeries;
Suggestions and bookings for their stay;
Transfers from the airport/train station/bus terminal to the hotel and from the hotel to the Instituto da Próstata and vice-versa.
If they wish, patients can receive our suggestions with regard to different aspects of their journey and stay, particularly dates and times and the nearest hotels to the Instituto da Próstata or its partners where the treatment will be performed.
If the patient needs to stay in Lisbon, and if that is what they wish, we can make a reservation at one of our partner hotels (or another if they prefer) as well as book airport/train station transfers to the hotel and from the hotel to the Institute (and back).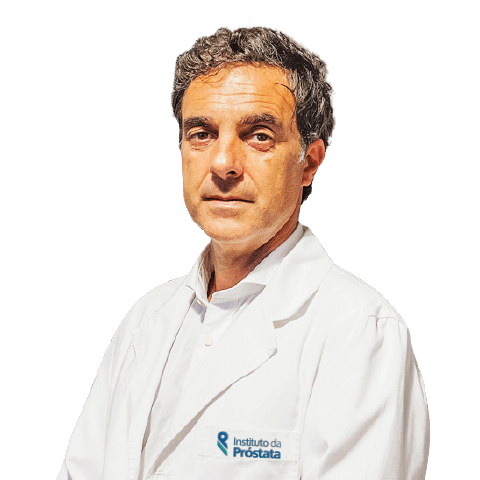 Dr. José Santos Dias
Clinical Director of the Instituto da Próstata
Bacherlor's Degree from the Faculty of Medicine at the University of Lisbon
Specialist in Urology
Fellow of the European Board of Urology
Autor dos livros "Tudo o que sempre quis saber Sobre Próstata", "Urologia fundamental na Prática Clínica", "Urologia em 10 minutos","Casos Clínicos de Urologia" e "Protocolos de Urgência em Urologia"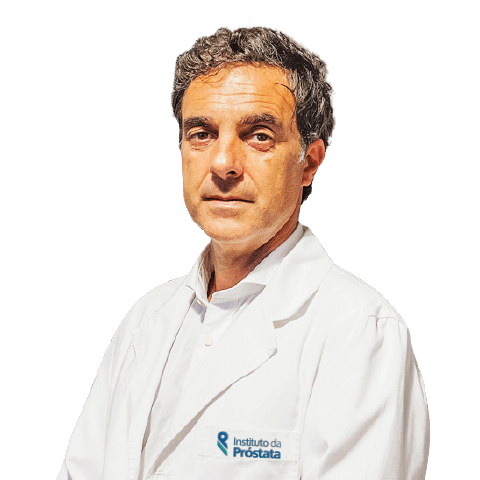 Request an Online Appointment